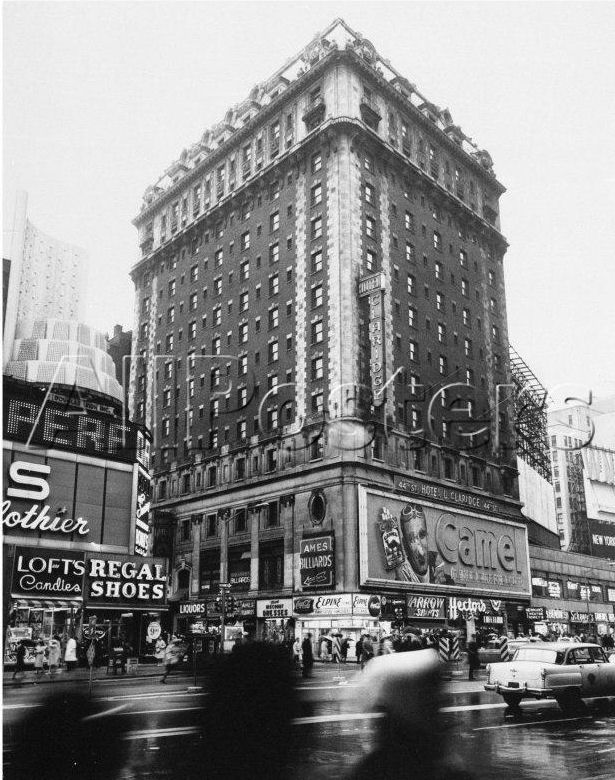 The Rector Hotel was built in 1910. The Hotel was renamed the Claridge Hotel in 1913. After several misadventures, the Claridge Hotel ceased operation as a hotel in 1940.
One of the most enduring images of Times Square (in New York) is the Camel Man, who blew smoke rings around the clock for decades from a billboard mounted on the Claridge Hotel on Broadway between 43rd and 44th Streets. The billboard became a New York fixture for 25 years until the hotel, which served as a location for the film "Midnight Cowboy," was replaced by an office building in 1966.
The Hotel was torn down in the 1980s.